The dockable window interface in Maptools is really quite slick.
However, I think it could be even better if we were able to set individual hot/cold (mouse on/mouse off) transparency settings for each window so we'd have a more heads-up-display feel.
In the sample below, the Connection, Tree, and Macro windows are set at 10%. The Chat window at 30 so I could see new activity in it. When I mouse to the Chat window it might become 80 or 90. And assume that the Image Explorer is "Hot" and at 80% because I'm about to drag something out of it.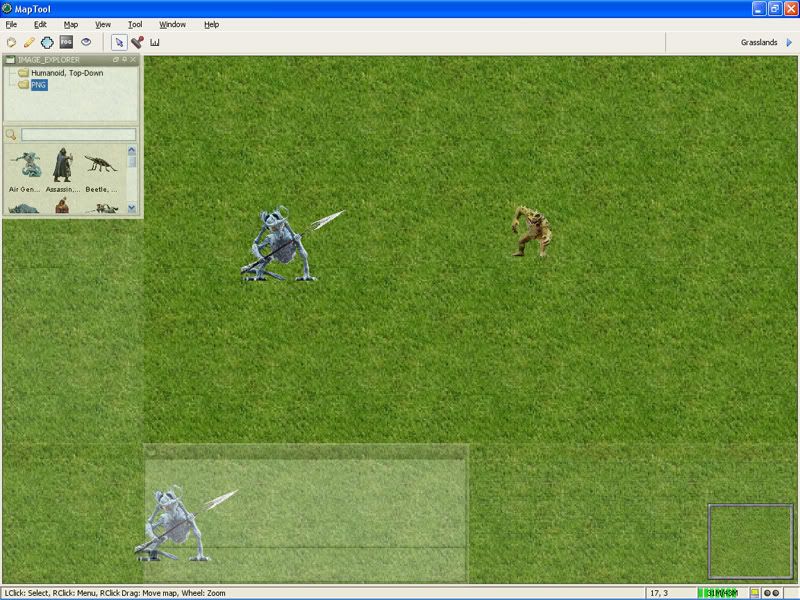 And while I'm talking about the layout, a second less important suggestion I'd like to put out there would be to allow us to "save" and "load" various layouts. I could see a lot of good uses for this, not the least of which would be to further idiot proof the layout so "restore layout" wouldn't have to be used to get things back to a default if something went awry.