Well, it took longer than midweek but we're officially out of the Beta phase. The new Dragon Age Framework is v1.0. Thanks again to Rumble for ALL the help sent my way with coding and sheet mop-up. This would be nowhere near what it is now with out him. I'm particularly proud of the PC and NPC sheets.
[Update] So, v1.1 is now up and running. Tweaked the PC sheet to allow updating armor and shield and to keep track of one's currency. Check out my last post on page 2 for more info.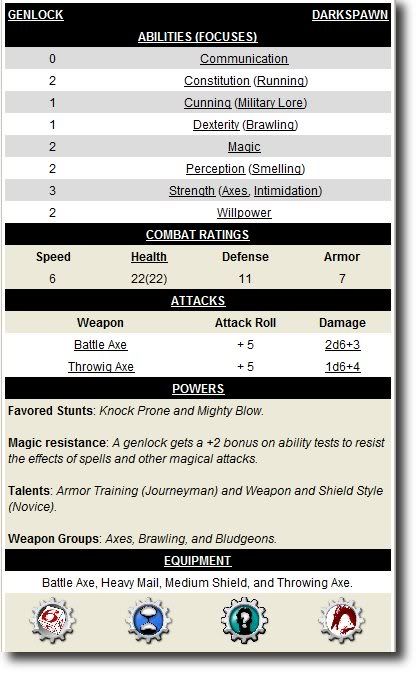 The framework seems to have all the features I wanted while avoiding some 'over automation' that I feel would gank the experience for so simple a role playing game.
So, load it up. Drop in a token. And give it a whorl. Now I've got to find time to run
The Dalish Curse
a few times so I can actually play with my framework.
To create a new token, simply drag it into the map double-click it so the
Edit Token
screen pops up.
1. Click on the
State
tab and make sure Character is checked.
2. Click on the
Config
tab and choose 'Dragon Age' from the drop-down menu in the 'Properties' selection.
3. If you are making a new Player Character, change the 'PC/NPC' drop-down to 'PC'.
Now click on your token and one of the Character sheets above will pop up. Click on the Update Character button to open the Update Character Dialog.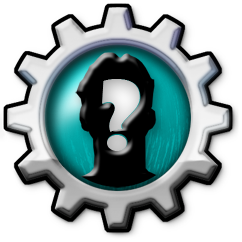 =>
That's all there is. You should be good to go. Oh, if you ever lose the sheet, find the Campaign tab, click on your token, and press the red button.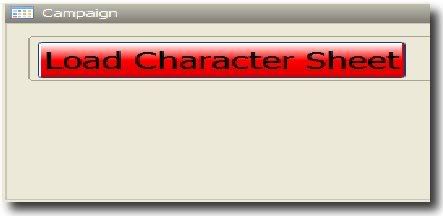 ----------------------------------------------------------------------------------
[EDIT]Saved for posterity[/EDIT]
[code]As the title implies. I'm working on a simple DA:RPG framework for Maptool.
My current skills prevent me from unveiling this beast with nifty dockable frames like DeviantNull. But it serves it's needs at the moment.
There is a Macro for ability tests which displays the dice rolled so Dragon Dice can be calculated for skill checks and combat. It also has a generic dice roller for the other rolls in the game and sums the total. Mana and Health should be fairly self-explanatory. The update macro allows you to set up a tokens properties. The only problem is that currently, you'll need to enter all of them over if you change one.
To get things up and running, just drop in a token, set it to PC and select 'Dragon Age' as your Properties and you'll be on your way. Let me know what you all think.
P.S. As an aside, I don't know why I felt the need to make all the numbers displayed appear in 'Requiem' font. It's the font found in the RPG and I fell in love with it.
P.S.S. Special thanks to Rumble for helping with the Ability Roll macro and everyone who's maintaining the Maptool Documentation Wiki.
- Josh