Hello,
I created a small macro to edit the date in the chat.
You import this macro into the MJ window and the Calendar table.
First step, you have to initialize the year by indicating its number and the first day of the year. The leap year is determined automatically.
You can show the time and the part of the day.
Here are some screenshots: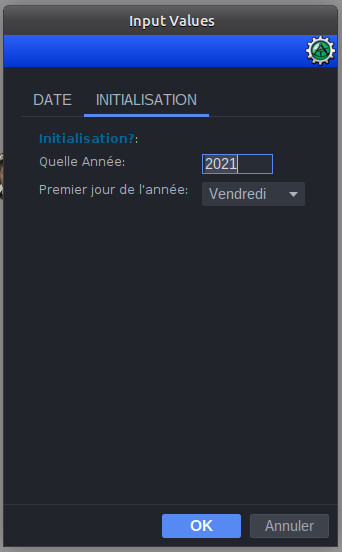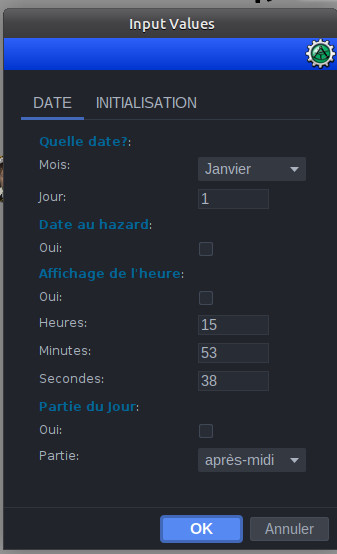 Dimanche 24 octobre 2021
13:15:37
l'après-midi
Dimanche 4 juillet 2021
16:44:29
Jeudi 11 mars 2021
Saturday, January 2, 2021
11:34:59
the morning
Wednesday, November 17, 2021
19:05:35
Saturday, October 23, 2021